We have a number of membership options
depending on your goals.

​This is a breakdown of what you get at each membership level.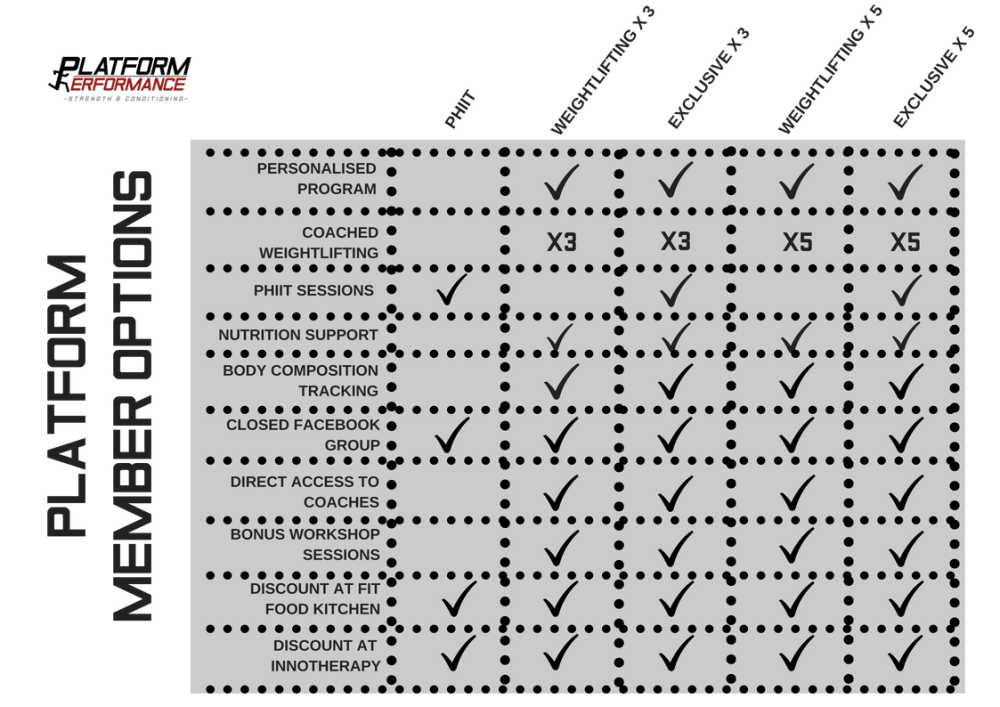 We are open 7 days a week and every session you do with us is coached.

​We have sessions running morning and evenings midweek and right across the weekend too.